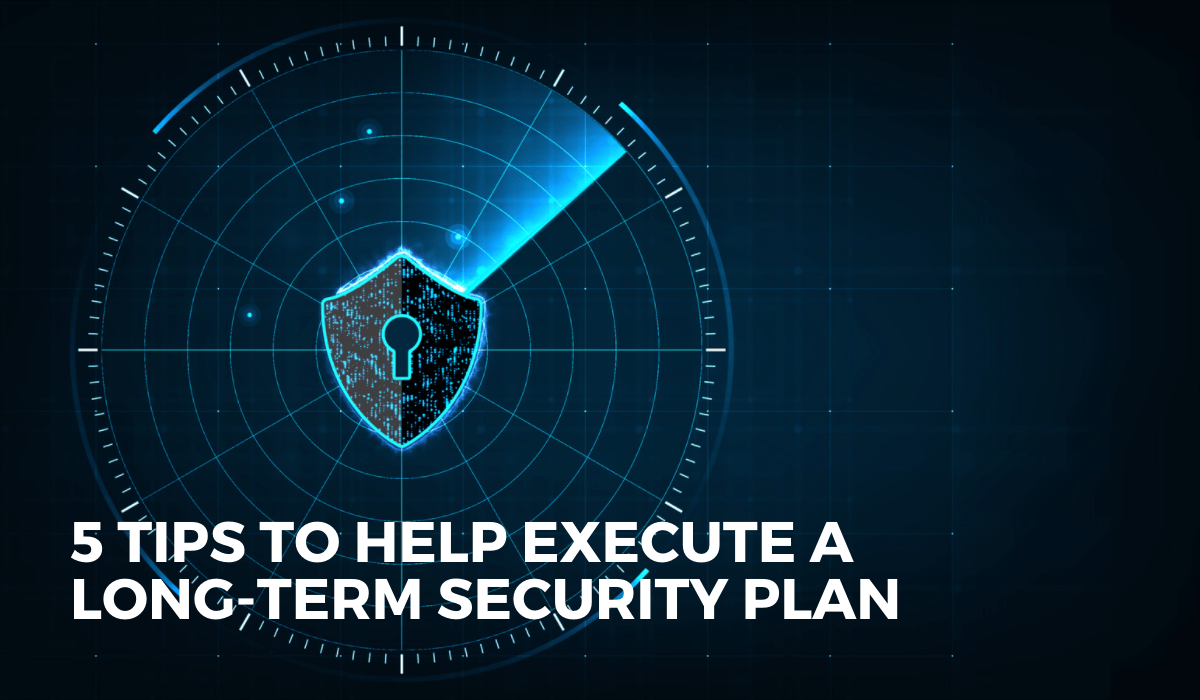 Before the pandemic hit us, the idea of attending and conducting online classes, although not unheard of, was not a very common practice. It was usually limited to a few faculty and staff members who would use it for remote or hybrid work.
But when the pandemic made it critical to get all employees to work from home, institutions made that happen as best they could.
After almost two years since the pandemic first hit us, things finally seem to be going back to normal. Schools and offices are reopening, and it looks like the idea of work/learn from home is finally coming to an end; or is it?
Even as things seem to be going back to normal, it is very unlikely for the idea of remote online learning to go back to pre-pandemic levels, especially in the higher institutes.
So, it means that colleges and universities need to establish long-term practices to keep institutional data secure.
Here are 5 tips to help colleges & universities to execute a long-term security plan
Adopt Zero Trust to Avoid VPN Pitfalls
With more and more educational institutes and IT sector companies shifting to a hybrid modal, Zero trust is inevitable in the IT industry. It basically refers to dropping the idea that VPNs or a physical presence on campus makes users more secure.
Getting your faculty and staff off of VPNs is a focused approach to keeping institutional applications and data safe. But, the computing footprint in higher education may include many departmental applications developed without campus IT input, making this move difficult. The lack of common standards and authentication and access control requirements create barriers to a shift to zero trust.
One effective strategy to adopt zero trust is separating academic and research servers to isolate them and then offering secured, authenticated proxy services to sit in front of applications. It won't resolve all your issues, but it can dramatically reduce the attack surface you present to malicious users.
Zero trust also helps to keep end-users secure. It changes the focus away from tools like VPNs to truly securing the endpoints. VPNs can be a crutch, encouraging sloppy security habits.
Standardize Tools and Configurations
With more and more students and teaching staff operating remotely, one of the challenges that IT departments have had to navigate over the past two years is balancing users' individual preferences and the need for standard tools that meet specific security requirements.
This can be resolved by offering institutionally standardized tools that are pre-configured with better security. It will allow you to protect remote users who use collaboration tools more often than they would if they operated from campus.
Collaboration is the most obvious and basic category to start with when it comes to standardization. File sharing and drive synchronization are instances where a little security goes a long way.
Standardizing your cloud backups and other areas enhances your data security, increases availability, and maintains the integrity of institutional data.
Enhance Control and Security With IAM
Did you know that higher education institutes have always been at the forefront of federated identity technology for authenticating users? They have been doing this even before google and Microsoft came into existence.
Now that remote learning and teaching have become a part of the normal, it is the right time to take that authentication service a step further with mandatory two-factor authentication. Because consolidating the identity of your students and staff will allow the IT department to deliver a full-fledged IAM solution covering as many applications as possible.
A good IAM is beneficial, especially when your institute functions in a hybrid model. Because with hardly any signs of ransomware slowing down, a good IAM solution will help you reduce the impact when a remote user's desktop or laptop is compromised.
Catch Potential Threats by Reviewing Logging and Automation
With the rise in remote work, you need to improve your automated security information and event management tools. Ensure that security logs from firewalls, servers, and other network sensors are supplemented by workstation logs, especially for desktops used by remote faculty and staff.
Introducing a good set of SIEM (security information and event management) rules will enable you to catch end-user security problems early. The goal is to identify issues before too much damage has occurred and before an attacker can leverage access into a significant security breach.
Train Users to Separate Home and Work Computing
Just because people aren't on campus, the need for security in education doesn't end. With more people responsible for their own information security and help desks no longer just down the hall, a solid security education program has never been more critical.
What is actually needed is a change in the security training program.
Now your students and staff should be trained to separate home and work computing, phishing education and awareness, the need for continuous backups, and the importance of security updates to keep devices secure. It should also train them to contact the college's 24/7/365 IT team for security emergencies.
If you are a higher ed institute looking to establish long-term practices to keep institutional data secure, then you can contact us at: Sanguine Informatics to learn more and to seek professional guidance and assistance for your institute's IT needs.