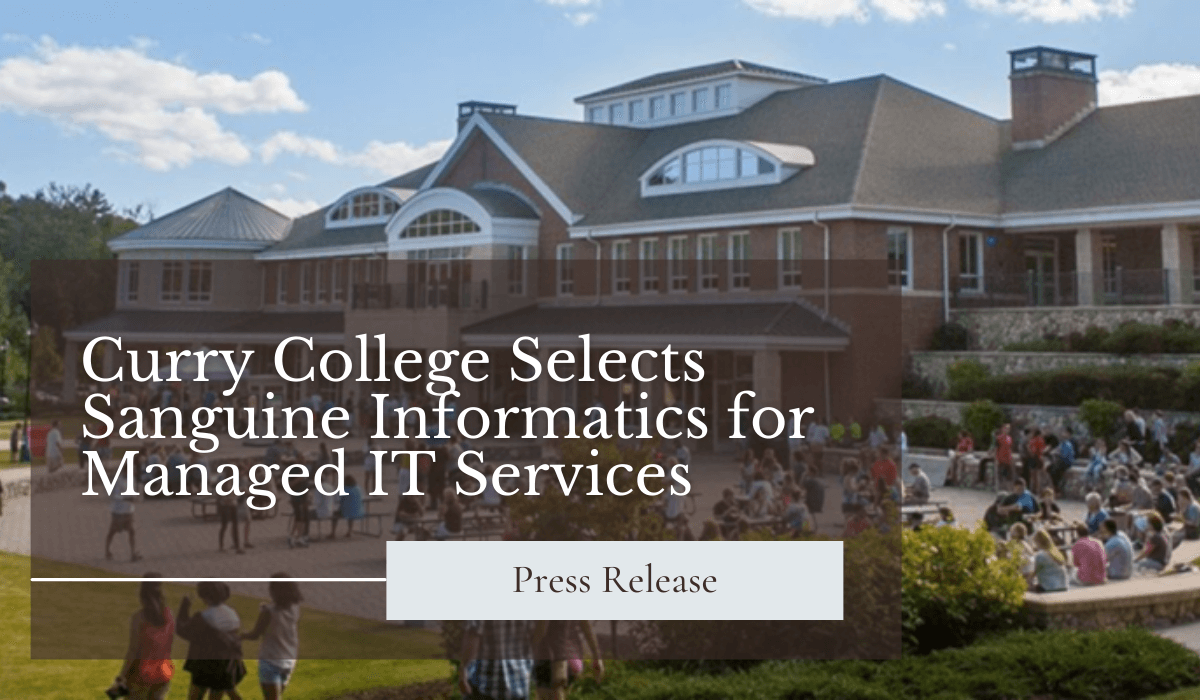 Curry College, a private college in Milton, Massachusetts, selected Sanguine Informatics for Managed IT services.
An agreement which started off with services provided for just a few support hours, and has now continued for the past three years, Sanguine Informatics has leveraged its expertise in Higher Ed IT services and its team of highly skilled professionals to deliver secure, scalable, high-performance services & solutions. Through this partnership, Sanguine Informatics has helped Curry College manage IT services –particularly in Salesforce CRM, Oracle Infrastructure, and Banner ERP. The institution was also provided with expert consultation for its IT administration department as Sanguine Informatics managed the entirety of the Salesforce CRM, Banner & Oracle installation, and upgrades (where necessary).
"With the irreplaceable support provided by the professional staff of Sanguine Informatics and the quality & swiftness of the managed services provided, we were able to significantly save costs without compromising on the productivity of our IT staff. This was especially important to our service capability during Covid and its aftermath when recruiting IT personnel was a challenge. Even after recruiting rebounds, we will continue to engage Sanguine as a permanent part of our capability and recommend them highly." -Patrick Lepore (CIO, Curry College)
About Curry College
The college offers bachelor's degrees in 25 majors and master's degrees in four majors. It is accredited by the New England Association of Schools and Colleges. One certificate program is administered through the Continuing Education office. With more than 4000 students and two campuses – one in Milton and another in Plymouth – Curry College has been rated by the National Survey for Student Engagement (NSSE) as better than peer institutions in areas that reflect personal attention, career-focused education, and community engagement.
About Sanguine Informatics
Sanguine Informatics is one of the fastest emerging managed IT and cloud services providers, helping higher-ed institutions and businesses across industries by providing business continuity and high availability. Through a combination of strategy, expertise, and creativity, Sanguine Informatics helps its clients accelerate operational, digital, and cultural transformation, enabling the change they need to own their future. They embrace diverse perspectives, encourage new ideas, and challenge the status quo, to create sustainable results to drive business growth.
They leverage their expertise in Private & Public cloud, including AWS, AZURE, Alibaba & Google Cloud as well as their team of highly skilled professionals to deliver secure, scalable, high-performance services & solutions on the cloud.